Our Work
.
Financial Services

Synchrony CareCredit
Synchrony CareCredit engaged WillowTree to support the design of new features for their native mobile apps. Over time, the partnership grew to assess the overall customer journey and implement improvements to the design and functionality for app customers, including innovative voice technology solutions.
Product Design
iOS Development
Product Research
Voice
Allianz
Allianz, a global leader in travel insurance, partnered with WillowTree to explore the 'future of travel' and envision a new companion app for travelers. We continue to provide product strategy and design support for the resultant TravelSmart app.
Product Strategy
UX Research
Product Design
Growth Marketing
CFA Institute
CFA chose WillowTree to enhance their existing member app, creating cross-platform mobile applications to distribute content for a global associate of investment professionals.
Xamarin Development
iOS Development
Android Development
Product Design
Analytics
Media & Entertainment

Fox
As Fox's digital partner for more than three years, WillowTree has developed a completely re-imagined streaming experience for Fox News. Today, WillowTree is Fox's design and development partner for all OTT apps spanning Roku, Android TV, Amazon Fire TV and tvOS.
iOS Development
Android Development
Roku Development
Product Design
CBS Sports
WillowTree worked alongside CBS on a variety of mobile and web projects including the Flagship CBS Sports app and stand-alone Fantasy sports games. Along with technical and design expertise, WillowTree provided CBS strategic consulting on critical initiatives such as new advertising capabilities and strengthened Apple partnerships.
iOS Development
Android Development
Fox Sports
WillowTree has been Fox Sports' primary mobile partner since 2016, leading both native and Xamarin projects including the 2020 Super Bowl implementation, which broke live stream records with 3.4MM concurrent viewers via Fox Sports streaming properties.
Xamarin Development
iOS Development
Android Development
Loyalty & Hospitality

PepsiCo
WillowTree is PepsiCo's digital partner in the design and development of an ecosystem built to reflect how people drink water today. The hydration platform consists of a next-generation hydration dispenser and a user-friendly mobile companion app.
Product Design
Xamarin Development
iOS Development
Android Development
Azure Backend

Waterpik
Waterpik challenged WillowTree to explore the potential value of creating a new companion app for Waterpik's water flosser, and formulate a design approach. WillowTree's strategy and research team conducted a lean user experience workshop to identify user personas, challenges, and opportunities, resulting in a complete roadmap to a successful launch.
Product Strategy
Product Research
Product Design
iOS Development
Alexa Development

PepsiCo Snackbot
As the digital partner for PepsiCo's self-driving fleet of delivery robots, WillowTree collaborated on the design and development of the mobile applications, Azure middleware architecture. and web account portal that have resulted in a successful pilot launch of the Snackbot program.
Azure Backend
iOS Development
IoT Prototype
BabyCenter
BabyCenter and a dedicated WillowTree team have worked side-by-side for seven years to design, develop, and deploy a mobile app that features a pregnancy tracker and baby development calendar, guiding users through every stage of pregnancy.
iOS Development
Android Development
Product Design
Choice Hotels
WillowTree partnered with Choice to create a Cardboard VR experience to showcase Choice Hotel properties to potential visitors. Users can explore select lobbies and rooms in both static and video 360 degree experiences in-app as a part of the hotel-booking experience.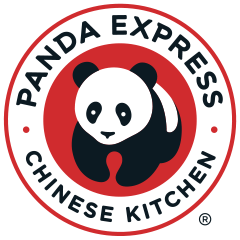 Panda Express
Panda Express and WillowTree have worked together since 2011 to design and build the last two versions of the Panda Express website and mobile app. In addition to implementing a new and user-friendly content management system (CMS), core features included a new and improved menu and nutrition calculator.
Digital Strategy
User Experience Design
Web Application
Mobile Application
Custom CMS
Systems Integration
Field Services

Anheuser-Busch
ABInBev partnered with WillowTree to develop a full stack web application for planogram management to better support wholesalers and retailers in the field.
Web Development
Azure Backend
Product Design
UX Research
PepsiCo
WillowTree has been PepsiCo's digital partner for more than five years across multiple projects, spanning from innovative, consumer-facing products to field enablement services for Pepsi's 10,000+ technicians.
Mobile Development
User Research
DS Services
DS Services and WillowTree partnered to create a responsive desktop solution for service agents to manage customer accounts quickly and simply. Outcomes include improved loading times and exceeded web standard security measures.
Web Development
iOS Development
Product Design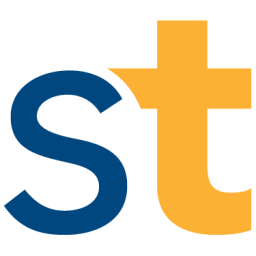 ServiceTrade
ServiceTrade worked with WillowTree to build software for commercial service contractors, streamlining operations and delivering a custom experience that grows service revenue.
Mobile Development
Product Design
GE
WillowTree and GE worked together to build cutting edge web and mobile application prototypes for multiple projects. These products integrate with the complexity of GE's hardware and infrastructure to provide actionable data visualization for infrastructure operators.
Web Development
Android Development
IoT Prototyping
Wayne
Wayne's partnership with WillowTree centered on reimaging and transforming the fueling dispenser experience. The innovative solutions were driven by gesture and face recognition, low-energy bluetooth, and mobile payments.
iOS Development
Product Design
IoT Prototyping
Hardware